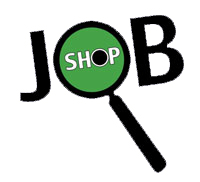 As part of Careers and Employability, the Student Job Shop is where all student employment is advertised. The Careers team can help you find a part time job to suit you and fit around your studies.
As well as easing financial hardship, the aim is to ensure you develop and maximise your employability skills to place you in the best possible position to secure your chosen career upon graduation.

You can visit our Facebook Page here:
https://www.facebook.com/uoljobshop
Job Alerts
Sign up to receive job alerts as soon as new vacancies arrive in your area of interest. Fill in your details over on the Job alerts page.
You can also like us on Facebook or follow us on Twitter for up to date information and to receive vacancy details as soon as they arrive.
Term Time Services
Drop-Ins:
Monday: 10am-3pm
Tuesday: 10am-3pm
Wednesday: 10am-3pm
Thursday: 10am-3pm
Friday: 10am-3pm
Please drop-in to the Careers Centre to view vacancies, ask any employment-related questions and for general help with your job hunt. We are located upstairs in the Students' Union.
Online Vacancies
All our current vacancies can be found on the Student Job Shop website. We advertise part-time, casual, temporary and summer jobs as well as work experience and placement opportunities.
Employment Advice
The Careers Centre provides advice relating to all employment issues and information is also available online. Make sure you are clued up on areas such as; National Minimum Wage, tax and your employment rights.
Employer Events
Look out for job fayres, workshops and other events that will give you the opportunity to interact with local employers or find employment.
Employability Events
The Careers team can help you make the most of the skills you develop during your part-time employment. Start your preparation early to get ahead of the competition upon graduation.
For any further enquiries please contact the team;
For information on Graduate Employment or Careers information, advice and guidance please visit Careers and Employability at www.uolcareers.co.uk