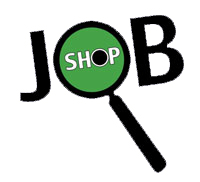 The Careers & Employability Centre provides free services for employers. Find out more on our Employer Hub.
Vacancy Advertising
Please visit our Prospects site for employers, or send an email to our Careers & Employability team at careers@lincoln.ac.uk. To advertise a part-time job in the job shop, you may like to instead download and fill our a vacancy form to send to the Careers & Employability team.
All employers wishing to advertise with the Student Job Shop must adhere to our Vacancy Handling policy. Please ensure you view this before sending details of your vacancy. The Job Shop cannot advertise vacancies that do not meet National Minimum Wage requirements (see below for advertising unpaid work experience). Your advert will be loaded onto our website and promoted through our job alerts system, at our student drop in and on our social media pages. If you do not specify a closing date on your vacancy form the advert will remain live for a four week period unless you contact us to say that the vacancy is filled. After four weeks the advert will automatically be removed.
Unpaid Work Experience
If you would like to advertise an unpaid opportunity that is exempt from National Minimum Wage legislation please read our Vacancy Handling Policy (link above) and complete the Unpaid Opportunity Form and email it to careers@lincoln.ac.uk
On Campus Employer Events
We run an annual Careers Fair and employer networking events which you can be a part of. Alternatively contact the Careers & Employability Centre and we can arrange for you to meet groups of students or run a workshop or a bespoke event relevant to your requirements.
Interview Space
For a large recruitment drive or just for convenience the Careers & Employability Centre can organise for you to use our professional facilities on campus.
Target Email Service
We can email registered students to provide them with the details of your vacancy.
For any further enquiries please contact the Careers & Employability Centre: careers@lincoln.ac.uk
For Graduate Employment assistance and advice please visit the Careers and Employability website at www.uolcareers.co.uk