This Week's BUCS Fixtures
Why not watch a sports game on campus?
posted 14th February 2017 at 9:00am

As we edge closer and closer to our annual Varsity tournament, get to know your Students' Union teams, get some practice in, warm up your quack whistles and bang bang sticks, and drop by to watch some good old fashioned sporting action.
Here's a look at what's to come on Wednesday 15th Feb, 2017.
HOME
| | | | | | |
| --- | --- | --- | --- | --- | --- |
| Lincoln | | | Opponent | Venue | Start Time |
| Badminton Women's 2nds | v | s | Bedford Women's 1sts | Sports Centre | 13:00 |
| Basketball Men's 1sts | v | s | Coventry Men's 1sts | Sports Centre | 20:00 |
| Basketball Women's 1sts | v | s | UC Birmingham Women's 1sts | Sports Centre | 17:30 |
| Football Men's 3rds | v | s | Aston Men's 2nds | Washingborough Sports Ground | 13:00 |
| Rugby Union Women's 1sts | v | s | Coventry Women's 1sts | Lincoln Rugby Football Club | 14:00 |
| Squash Men's 1sts | v | s | Derby Men's 1sts | Sports Centre | 14:00 |
| Badminton Women's 1sts | v | s | Nottingham Trent 1sts | Sports Centre | 13:00 |
AWAY
| | | | |
| --- | --- | --- | --- |
| Football Men's 2nds | v | s | DeMontfort Men's 3rds |
| Football Women's 1sts | v | s | Cardiff Women's 1sts |
| Football Women's 2nds | v | s | Aston Women's 1sts |
| Hockey Men's 1sts | v | s | Aston Men's 1sts |
| Hockey Women's 1sts | v | s | Oxford Brookes Women's 2nds |
| Lacrosse Men's 1sts | v | s | Northampton Men's 1sts |
| Lacrosse Women's 1sts | v | s | Nottingham Trent 2nds |
| Squash Women's 1sts | v | s | Derby Women's 1sts |
| Netball Women's 1sts | v | s | Warwick Women's 2nds |
| Rugby League | v | s | Birmingham 1sts |
To keep up to date with all the latest BUCS scores and sports and societies news, visit the We Are Lincoln Facebook Page
Remember to get your varsity packs over at www.lincolnsu.com/varsity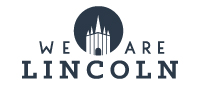 EVENTS TO LOOK OUT FOR
Keep an eye out for some amazing events this term:
FEB
16th - 24th Elections Voting
20th Facebook LIVE with your Student Leaders, 12 noon
24th Elections Results Night
26th Varsity
APRIL
28th SU Awards
MAY
4th We Are Lincoln Awards
Social
Tags
Pinned Articles