Edible Garden
Garden and free soup kitchen
posted 1st June 2017 at 2:00pm
Edible Garden and Soup Kitchen
---
Progress is being made on the Edible Garden located next to the Sports Centre.


New soil is being spread to plant more vegetables for the free soup kitchen following their initial startup a few months ago. Staff and students can come along and have some free soup between 12:30 and 14:30 the first Thursday of every month.

Everyone is welcome to come along and help take care of the edible garden and any left over vegetables after the soup kitchen may be used by those involved.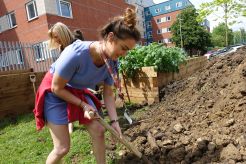 The garden should be completed soon finished with a collection of vegetables such as spring onions, potatoes, carrots, spinich and more!

If you are free and want to help spread soil and prepare the vegetables beds then pop along between 12pm and 3pm Monday 5th - Wednesday 7th to help!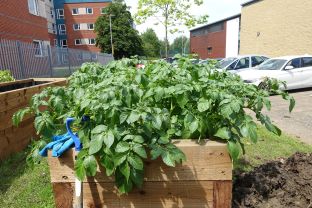 Social
Tags
Pinned Articles