SU Award Winners
Congratulations to all of our winners!
posted 3rd May 2017 at 9:00am
Our 2017 SU Award Winners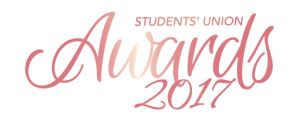 ---
Each year we host the Students' Union Awards in recognition of all the hard work staff and students' do throughout the year and we always have some incredible nominations. This year was no different with over three hundred nominations for 15 categories it really was tough competition.

We would like to thank each and every individual who makes the University of Lincoln and Lincoln Students' Union what it is and we couldn't do anything as impressive or that has so much impact without you.

It is important to recognise those who do the extra work and really care about what they do, once again, thank you.

In case you couldn't make the awards you can find the shortlister, highly commended and winners below.
---
THE EMPLOYABILITY AWARD
This award is for either an individual or group who have employability on their agenda and have gone the extra mile to offer advice and expertise to ensure students are more confident about using their skills after university, and can be work-ready after they graduate.

Winner:
JILL JAMESON
Jill Jameson runs a module at level two called 'Criminology in the Professions'; students get the space and time to think about where they wish to go after their degree and what skills they need to gain to achieve this. Through the module, students get support in using social media and LinkedIn professionally, writing a CV, and learning how to search for opportunities and fill out applications. Students also get the chance to lead a seminar in groups and meet alumni in lectures.
Jill goes to great lengths to ensure students are work ready when they graduate, and deserves to be recognised for her dedication.


Highly Commended: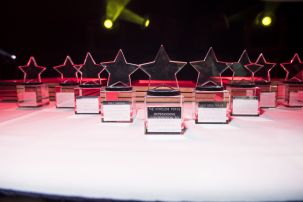 SANDY WILLMOTT
Sandy has taken it upon himself to be the go-to guy for helping students gain additional experience to support their development. Sandy set up a student-led organisation, IMPress, to increase the number of opportunities available to students and now has incredible links with local clubs, schools and organisations.
Sandy has been instrumental in helping organise and host one of the National Careers in Sport Roadshows attended by young people from the local area and students from the University. This year, Sandy organised a volunteer fair, bringing in outside organisations and putting them in direct contact with students.
There are many students and graduates that can testify to the hard work and effort that Sandy puts in and he thoroughly deserves reward and recognition for the collective effort he makes.
LEANNE JONES
This lady single-handedly works on Campus Jobs, frequently works overtime for no benefit to herself but for the benefit of the students to enable them to work Open days and around the University and ensure they are paid on time.
She works a two person job herself and never has any complaints. She is brilliant with students and couldn't do more for them. Leanne always has a smile on her face and answers any queries from students no matter when they may call in.
---
THE INTERNATIONAL IMPACT AWARD
For an individual or group who has shown a commitment to engaging and empowering international students at the University of Lincoln. This award recognises significant work which has been done to create a positive university experience for international students, especially where contributions to the integration and support of these students is concerned.

Winner:
EERIK TIIHONEN
Eerik has been the most pro-active and helpful student when it comes to meeting and welcoming European and International exchange students to Lincoln. He has met them personally, often meeting them at the station when they have first arrived in Lincoln. He has taken them to their accommodation, showed them around Lincoln, including taking them to supermarkets and banks, and generally helped them to settle in. He has also showed them the social side of Lincoln and introduced them to other groups of friends to make sure that they were not lonely. He has also set up a Facebook group for exchange students and actively posts information of interest and help to exchange students.

Highly commended:

DANIEL SOVREA
Daniel has demonstrated significant commitment to positively impacting international students' experience at Lincoln. He is a big promoter of all international events, as well as constantly looking for ways to engage international students, including putting on international student trips to the Christmas Market.
He has also participated in an International Research Project and provided incredible insight into the experiences of international students, to help to break down barriers which prevent them from engaging with the Students' Union.
BRADLEY SMITH AND SIMONA PSZON
Simona and Bradley they have been in charge of delivering several activities in the Lincoln International Business School, like cultural exchange games and language lessons, integrating home and international students. This has been fantastic to see, and I hope they keep up the good work.
---
THE POSTGRADUATE RESEARCH AWARD
This award has been introduced to reflect the University's strong interest in and commitment to research, and in particular the significance of our Postgraduate Researchers at the University of Lincoln. Shortlisted nominees are those who improve the Postgraduate learning environment and encourage collaborative, inter-disciplinary work. This may include representing the University nationally and internationally at conferences and major events, playing a significant role in innovative research or demonstrating good ideas using public engagement.


Winner:
RACHEL WILLIAMS
I am delighted to nominate Rachel Williams for the Postgraduate Research Award, on the grounds of her outstanding and passionate contribution to enhancing the postgraduate learning environment in not only the School of Sport & Exercise Science, but the College of Social Science and the University more widely.
Rachel plays a significant role in encouraging interdisciplinary, cross-disciplinary and collaborative research, such as undertaking collaborative research with, and acting as a Research Assistant on projects undertaken by the interdisciplinary research team, HART (Health Advancement Research Team), on highly topical projects.
She has represented the University both nationally and internationally at conferences and symposia. Rachel has been invited to organise the 2017 national British Sociological Association Sport Study Group Postgraduate Forum to be held at the University of Lincoln, thus contributing to enhancing the University's national profile.
In addition to her contribution to national and international conferences within her discipline, Rachel is also committed to promoting gender equality in higher education. She is a member of the Women in Academia network, and attended a symposium at the University of Bremen, Germany, to build networks between our own WIA group and one of the University of Bremen's doctoral networks. Rachel has been the postgraduate research student representative on the School's Athena SWAN Self-Evaluation Team since its inception, and is an active promoter of gender equality at the University.

Highly Commended:
RACHEL YEMM
Rachel is heavily committed to her research and is always expanding the ways in which she develops and shares good research at the institution. She helps to organise and run both the Women in Academia research group and the East Midlands History Network (who recently had a highly successful and engaging conference organised partly by Rachel herself). Rachel not only always seems to be involved in initiatives that bolster her own research, but also altruistically aids her peers' work.
Outside of her research and studies, Rachel plays an active role in the PGR community, regularly attending research seminars and conferences, like actively participating in competitions including the Three Minute Thesis and presenting her area of research at the EMDoc conference in 2016.
TREVOR ELVIN
As a Masters Architecture studio group, our reasons for nominating Trevor are the strong collaborative links that Trevor Elvin made with the New York Institute of Technology's Interior Design Undergraduate programme, which allowed us a multidisciplinary and cross-program experience. This integration within our studies gave us an opportunity to host students from the New York programme here in Lincoln, and we travelled to Manhattan to continue this integrated research piece through the course of our final Masters year. Trevor's work in doing this has supported our own research and displayed the ethos of collaboration excellently, being an international effort on his part.


---
THE FEEDBACK AWARD
Feedback is an important part of the study process; students have told us that feedback is most useful when it is personalised, helpful and constructive. Nominees for the award have captured these qualities in order to support the academic development of their students.

Winner:
TIMOTHY COLLETT
Tim stepped into the breach when my tutor was unwell, and therefore not at work. This was just the beginning of a period where he really helped keep me focused on the WBDL Course. His dedication, availability, and friendly nature helped me achieve my best mark for any module to date.
He inspired confidence within me, by giving snippets of advice, with uplifting and kind words. Tim was happy to have submission after submission forwarded to him, so he could give feedback 'little and often', which really helped connect me with the module. During periods of leave, he would email me before, after and sometimes during to inspire and motivate.
All this from a man who was not my intended tutor, but turned out to be the one I needed.

Highly Commended:
KATE HILL
Kate never fails to provide detailed and constructive feedback, not only from assignments but in any aspect of study.
Kate will go beyond what is expected by providing links to relevant resources and further opportunities for guidance, supporting students to increase their understanding and be equipped to improve with their next piece of work.
Kate's ability to balance all of the student's she has and still give this high standard of marking is outstanding.
JILL JAMESON
Jill wrote the best feedback for an assignment I've ever had, stating clearly and constructively the good points and the things I needed to improve. She provides feedback in a critical and insightful way which does not negatively impact the self-esteem or academic motivation of her students. Jill is always helpful when students needs further feedback or help to improve the points stated in the feedback
---
OUTSTANDING CONTRIBUTION TO ACTIVITIES
This award is for a student or group of students who have shown outstanding commitment to Sports or Societies within the Students' Union; someone who has worked to develop their Activity and create a community for its members; someone who has dedicated significant time and effort to their Activity.

Winner:
EMILY DARRAGH
Emily goes above and beyond in her role as Vice President of the Pharmacy Society. She was a founding member of the Society back in 2014 when our course first started, when she served as Treasurer and supported the development of the Society.
Pharmacy is, of course, an Academic Society and to say honestly, it wouldn't be anything like it is without Emily. She gives up hours, days and even weeks of her time to create revision material and presentations to allow her to deliver end of semester revision sessions for everyone within our cohort. These sessions were such a massive success in the first year that positions were created for following years to allow Academic Officers to come on board for the remaining cohorts; Emily endlessly supports and trains these Academic Officers to ensure that her vision of academic support can be delivered to all students in the School who are members of the Society.
Aside from the end of semester revision sessions, Emily takes time during each semester to run discussion sessions.
The Pharmacy course is quite intense and it is very different from pharmacy courses across the country. She provides mentorship for students to support with assignments, such as continuous professional development (CPD) and her work is recognised by members of staff within the School.

Highly Commended:
AMBER NEWTON
Amber joined the Volleyball Committee in January 2016, taking on the role of Vice President. From this time, Amber has worked very hard alongside the Volleyball Committee to organise training, club trips, fundraisers, and helped the President in their role.
As of this academic year, Amber has taken on the role of Chair of the Sports Hub meetings in order to help the Students' Union run the meetings whilst the VP Activities is not present. Amber also sits on the panel where development funds and competitive sports grants are awarded, and has given her best to help the Students' Union wherever she can.
EDWARD PILKINGTON
Whenever there's an issue with the Society, he's always there to fix it, even at detriment to himself. He attends every session no matter what, always ensuring everything runs smoothly.
Mountaineering is one of the hardest Activities to organise, with all the safety issues and logistics. However, Ed organises massive chunks of these trips then drives to these events – then climbs the mountain!
He's even thrown his hand at marketing and event planning, with major success. All of this is a thankless task but he's never been in it for praise or just to put it on his CV; he genuinely cares about the Society and it really shows.
---
OUTSTANDING CONTRIBUTION TO COMMUNITY VOLUNTEERING
Students volunteer in a variety of ways within the Students' Union, University and across the city of Lincoln. Shortlisted nominees have shown outstanding commitment to volunteering, selflessly giving up their time to demonstrably benefit the community and going above and beyond to make a difference.


Winner:
THE HOMELESS PERIOD, STUDENT-LED PROJECT
The Homeless Period was set up in June 2016, and became a student-led project with the Students' Union in September 2016, gaining 20 volunteers. Since its creation, it has provided over 300 care packages to homeless shelters and charities across Lincoln, to help homeless and vulnerable women during their time of the month.
This wouldn't have been possible without the dedication, hard work and passion of the volunteers, the project leader Verity Harris, and the founder Kimberli Purdy. They have raised awareness of a problem that many people did not know existed, while also facing their own issues of storage and demand of products. They deserve recognition for their hard work and compassion for those less fortunate than themselves.


Highly Commended:
ANH VAN THI NGUYEN
Anh has shown her willingness to give back to others through her commitment to volunteering within the community. She has volunteered in many different opportunities, such as being an international research participant, and taking part in the West End litter pick.
During the Christmas period, Anh also volunteered as Santa's Helper, Santa's Elf and also made a beautiful, thoughtful card for the 'Post Pals' Christmas card activity.
Considering that her first language is not English, her involvement within the community has helped her develop this. Anh has signed up for seven more volunteering opportunities which include an SU Helper, English Language Class conversation partner, Whizz-Kidz Youth Activity Volunteer, Lincoln Students' Union Student Recruiters, Lincoln Students' Union Welfare Campaigns Volunteer, Volunteer at NACUE Student Enterprise Conference 2017 and Japanese Festival Pecha Kucha Event Support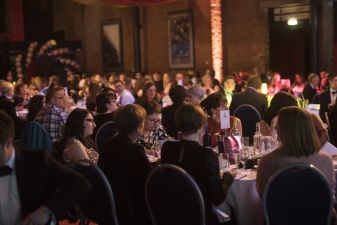 ROBERT COX
Rob has put countless hours into volunteering, not only within the university but also in his spare time, like over the summer holiday.
For the year 2015/16, Rob was elected as Volleyball Vice President, into which he put a great amount of effort, dedicating his time to whole-club training, and also attending women's and LVA training merely to help out and be an extra person when needed. Just before Christmas he was elected as President of the Club, meaning so much more time was put into the position than before.
Outside of this, Rob also volunteered for one-to-one support for people with dementia, as well as travelling to Ecuador in summer 2016 to volunteer to build sanitation facilities, teach English and improve mental and physical wellbeing in these communities. He has also returned to be President of Volleyball for this academic year too.
---
OUTSTANDING CONTRIBUTION TO REPRESENTATION
This Award is for someone who has shown commitment to representing, involving or communicating with students for academic or welfare purposes. They have acted as the student voice in their own area, having significant impact in representing others.

Winner:
GEORGIA MATTISON
Georgia has been incredible this year; she is so dedicated to the improvement of the Lincoln international Business School, demonstrated clearly by her commitment to increasing the value of academic life there.
She attends meetings with Student Leaders and senior colleagues in LIBS so that they can talk about its future. I know without a doubt that if I have a problem, she will help me, and I have every faith in her to get the job done. Even starting the year with vacant Senior Rep roles below her hasn't held her back. I can't thank her enough for being the College Officer this year; she has made it very enjoyable for me and her other Reps.

Highly Commended:
MARK PASTUSZKA
With College Officers dropping around him, and a School who has historically had a testing relationship with the Students' Union, Mark has worked hard to get a good set of Reps around him and deal with the hurdles he has faced.
The School is already good, but is improving more and more because of a commitment to representation. New ideas like Rep drop-ins have not just been dictated but supported which, as a Course Rep, feels like someone is behind us not just telling us to do something.
Suggestions are passed forward to academic committees and advice is there at all hours! How Mark sleeps, I will never know.


GEORGIA CLAY
Georgia has been an outstanding School Rep for the School of Sport & Exercise Science. Over the past year she has been totally committed to the role and takes it upon herself to ensure that the student voice is heard. Georgia has ensured that Reps within the School are motivated and willing to engage with the School, to provide the best learning experience for students.
As the Student Engagement Champion in the School, I have worked closely with Georgia, maintaining regular contact and co-chairing the School's Subject Committee Meetings and working on mechanisms to outline and provide feedback to students within the School.
In the past year Georgia has worked on a number of projects to enhance the learning experience and was instrumental in helping providing a fun and engaging Welcome Week for Freshers'.
Georgia has worked extremely hard to represent the views of students in the School, providing an open and effective platform for partnership.
---
STAFF MEMBER OF THE YEAR
This Award is for an individual member of staff who has consistently and passionately worked to enhance the experience of students; someone who has been helpful, supportive, approachable and patient. This member of staff can be a teacher, cleaner, administrator, porter, or any other member of staff at the University.

Winner:
SUE BOND-TAYLOR
Sue Bond-Taylor is a Senior Lecturer in the School of Social & Political Sciences and the School's Student Engagement Champion. She is dedicated to delivering innovative teaching and learning, having developed the Youth Justice Live module for Level 2 Criminology students, which was an example of collaborative curriculum design, meaning that it was co-designed by herself, a PhD student and several undergraduate students.

The module had several professionals from the Youth Offending Service in to give talks, and through this I have been able to conduct a UROS project with Lincolnshire YOS and Lincolnshire Police under Sue's supervision.
During this project Sue's support has been crucial and unwavering. She attended meetings about the research with me during the early stages, and her knowledge and expertise was crucial to us getting ethical approval for the research and in preparing the research materials.
Sue organised the Welcome Week for new students this year, and she went to great lengths to make this week welcoming, interactive and informative. This included using interactive voter technology to stimulate discussion and organising several opportunities for new students to meet each other.

Highly Commended:
JAMES WRIGHT
As the seminar tutor for the module, James was patient with everyone in his group as most of us did not understand the lecture content for various reasons. However, at the end of each weekly hour long session, James would go around and help everyone with all that they needed to know for that week. He was patient, engaging and always very helpful. His explanations were clear, concise and useful.
Just before the exam, James put on two revision sessions for people outside of his seminar group as well and it was universally well-received by those that attended and the students felt that after the sessions they were better prepared for the exam. Even after the exam, James socialised with the students to reassure them. He did more than the other members of staff on this module to help all of the students, not just those that had been assigned to him, do as well on the module as they could.


ERIN BELL
Whist in my first term of at University, I faced a few 'first term blues' and various problems. Firstly, I transferred Personal Tutor, and straight away Erin contacted me to see if I would like to meet, so that we could get to know each other; this made me feel welcomed and supported (something which I needed!)
I had problems regarding my accommodation, which nearly made me leave University completely. I went to Erin to discuss all my options and did not specifically try to convince me to stay but just tried to help me by putting me in touch with different services and easing my worries. I am now very glad I stayed!
Within my first term I was also rushed into hospital due to a medical condition; she advised me how I could proceed with my studies whilst I was off, both with catching up with teaching sessions and with assessments.
I have been faced with a variety of other challenges, but Erin always tries to help me and other students whenever we need it. I would like her kindness and over-and-beyond effort as a personal tutor to be acknowledged, as I would not be able to stay on track without her.
---
COURSE OF THE YEAR
This Award takes into account teaching quality, feedback and organisation of the course. Shortlisted course stand out as dynamic and offer examples of work which others could take on board.

Winner:
PHYSICAL ACTIVITY & HEALTH DEVELOPMENT
I believe that Physical Activity and Health Development should be awarded with course of the year, as it offers a wide range of learning opportunities and enables students to gain an insight into the rise in sedentary lifestyles and how it may impact various populations.

Although I am only in my first year of University, I feel that I have already developed a well-rounded understanding of the different aspects of the course, such as the policies in public health and theories regarding psychology in sport.
This course has also provided us with a chance to gain various professional qualifications such as gym instruction, external opportunities such as sports massage have also been integrated into the curriculum as an optional qualification.

These additional qualifications will enable us to gain valuable skills that will make us more employable for future careers in public health or physical activity sectors.
In conclusion, this course aims to equip its students with the most up to date knowledge of the psychological and physiological aspects of exercise and health, and how public health strategies aim to help reduce disease and incidences of sedentary behaviour.


Highly Commended:

CREATIVE ADVERTISING
This course really focuses on getting the best out of its students. Its small class sizes allow for more personalized tuition which is beneficial to everyone.
Although it is eccentric in the way it teaches, it not only guides students directly into industry, it provides students with the necessary transferable skills required to get a multitude of jobs!
With agency visits and speakers from industry incorporated in the course, along with live briefs that challenge and inspire, I believe Creative Advertising stands out from the crowd.
PSYCHOLOGY
Psychology is a huge course but staff are always there to help. You are treated as an individual, not just another number, and they genuinely want you to do well.
Staff are engaging and inspiring and have support systems in place that no other course does; peer mentoring in first year, registered meetings with your dissertation supervisor to check you're on track and alumni events to encourage you for life after university. Each and every member of the staff team works so hard and they truly deserve to be recognised for it.
---
SERVICE TEAM OF THE YEAR
This is awarded to a University professional services team who are constantly enhancing the student experience or offering a great standard of service.

Winner:
STUDENT WELLBEING
I prefer to put my words into poetry so here goes:
My time at Lincoln uni has been made by one team
Their guidance and support, helped with self-esteem.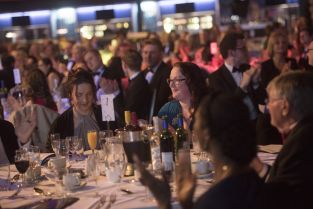 I was filled with positive comments, most all new to me
'You're clever, funny and beautiful; I only wish you'd see.'
I would email on days of sadness, despair and depressed
She always ensured she saw me, even when I was just so stressed.
Before each exam, I'd be calmed by all the staff
We would sit and relax, but mostly we would laugh.
I even went to counselling, when times were really tough
So many times I'd given up and completely had enough.
Over the four years I've been here, they helped me to be me
I've accomplished so much in myself, so many would agree.
Each and everyone one, in that team has done their bit
To make me feel stronger and not allow me to quit.
This team is amazing, I wish everyone could see
Exactly what the Wellbeing does and what they've done for me.
Highly Commended:
THE LIBRARY
Over the summer of 2016, working with ICT, the Library Team implemented a new state-of-the-art, customer-focused Library Management System, and with it reviewed and updated all of our policies and processes to improve the student experience of the Library.
Our approach to this project reflects our philosophy of continuous customer service improvement, and our values: caring, listening and responding to our users, as evidenced in our best NSS score in 2016.
As a result the new system, has allowed the Library Team to introduce a number of sector-leading services to students. To do this we actively engaged with a wide range of students, seeking feedback, and direct involvement in the design of the system front-end. We did this as part of our holistic joined up approach to service provision, which means that although the system is now in place, our innovation and engagement with students will continue. This will help ensure that the system continues to develop to meet students' needs.
In 2016/17 we will also have offered our longest opening hours, to ensure that students can get access to our resources and support – even during holidays.
By putting students at the heart of everything we do, we believe that we can offer the most extensive and comprehensive support possible, enabling us to make a positive impact on the learning experience of every student in the University.


ESTATES & CAMPUS FACILITIES
The department works tirelessly to deliver new and refurbished spaces around the campus, and create an inspiring, innovative and supportive campus for all students and staff. Alongside this, the team works extremely hard throughout the year to maintain the campus and to help improve the student experience.
---
INSPIRING TEACHER OF THE YEAR
Shortlisted nominees have been recognised for teaching style or content which has inspired students to reach their academic potential or continue on to Postgraduate study. Inspiring teachers are those who challenge and motivate their students, engaging them in meaningful academic activity. In short, they provide teaching that inspires students to learn and be successful.
Winner:
RACHEL BROMNICK
Rachel's passion for Psychology comes across in everything she does, from lectures, to seminars, to one-on-one meetings.
I have known Rachel for three years and I now have her as my dissertation supervisor. I could not think of anyone more helpful and more likely to put her students first, giving up time to email and meet to not only discuss dissertation but also other aspects of the course.
Rachel also runs very helpful career seminars for students, giving students on Psychology the best opportunity to be as effective and successful as we can.
She thoroughly deserves recognition for her work, not only as a Psychology lecturer but also for her student advice and her willingness to give up time.

Highly Commended:
LISA WHITE
Lisa's classes are some of the most animated I have experienced; students seem particularly passionate and willing to contribute to discussion.
Her modules are some of the most challenging, but students have commented that this is what makes the modules so exciting and engaging. Numerous students have told me that they wish her one term Human Rights module at Level 3 could run for a whole year, as they find the content so interesting and the classes so engaging.
Lisa goes the extra mile to offer support around assessments, going through guidance in class as well as offering to meet students one to one for advice or feedback, sometimes coming onto campus specially to do so. Students have told me how important this is to them, and how much they appreciate the lengths Lisa goes to in order to support them.
As a Rep I regularly hear praise from students about Lisa, and I have seen more than once how she has empowered and inspired students to believe in themselves, stand up for what they believe in and go out into the world determined to make a positive change in society. Lisa really deserves to be recognised for this.
TRACY LAMPING
After being away from my third level study for a good number of years, and being new to academic writing, I was assigned Tracy Lamping as my first tutor on my BSc Engineering Management WBDL course.
I could not have hoped for a more empathetic individual on which to lean as I undertook my learning journey. Her dedication to her profession is clear, and her good counsel is always delivered in a constructive manner with the interests of her student first and foremost.
However, what sets Tracy apart from others is her ability and enthusiasm to engage with students on an individual level. This trait in Tracy has inspired me and, as I mentioned, having being away from study for some time was a valuable introduction and acted almost a springboard towards learning. Questions were invited, opinions proposed and very often 'food for thought' given in order that I might pursue a train of thought or a notion.
---
THE ROGER BUTTERY CAMPAIGN OF THE YEAR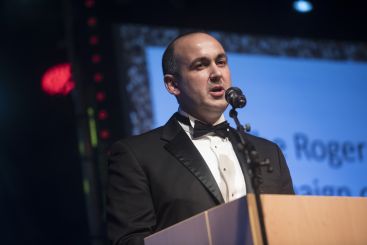 Considered for this Award are those who have developed and delivered a campaign which is truly student-led, engaging their peers to raise awareness of a topic or issue; an individual or group who has worked to create a positive impact which can be felt across the University.
Winner:
GUIDE DOGS UK, STUDENT-LED PROJECT
Abi and Beth approached the Students' Union last March with the idea of raising awareness of, and money for, Guide Dogs UK. They spent the summer establishing contacts with local and national members of the charity and planning an initial fundraiser in the form of a bake sale.
They took part in our Student Volunteer Week in November and arranged to bring in guide dogs to campus for students to pet. On the day a number of local members of the charity brought in their dogs – throughout the day our Reception area was full of eager students. By the end of the day they had donated an amazing £563.13 to the cause.
Abi and Beth did an absolutely incredible job and decided to repeat the event as part of De-Stress week in January. This time they also arranged for a Guide Dogs merchandise stall to be set up in addition to the dogs re-visiting. This event raised another mammoth £434.45 and again we had so many students come along to pet the dogs and de-stress at a very busy time for them.
They have really impressed me with their mature approach to running this project. They've built really strong relationships with the national charity and local members of it, they have been clear about their objectives right from the start, and have been methodical in their approach to building it up.
THE 'NO MORE' CAMPAIGN
The #NoMore Campaign was run from 6th to 10th February. The campaign is in conjunction with the Sexual Violence Delivery Group, and focuses on trying to end sexual violence across Lincolnshire. It will take place twice a year to raise awareness of sexual violence and abuse services and is about promoting a culture change across Lincolnshire, including at the University.
The campaign has come about from the SVA Partnership working, which includes Lincolnshire Police, The University of Lincoln, PCC, SVA support services and Lincolnshire County Council, and aims to make Lincolnshire a safe place to live, work and socialise without the risk of SVA. In order to do this, a culture change is needed and the #NoMore awareness campaign is the start of that.
The Wellbeing Team deserve recognition for having literally saved the lives of many students in crisis.
THE PEACE OF MIND SOCIETY
Peace of Mind ran a 'Love Your Body' campaign, aiming to help promote body positivity. They did this through a series of events such as a note board were participants could write down an aspect of their body that they liked, a balloon release to release body insecurities and a live 'feel good' event where people could come down and listen to music and buy crafts. During this time they also promoted body positivity on their social media accounts.
---
THE MARY STUART AWARD FOR STUDENT ENGAGEMENT
This award reflects the excellent work done by the University and Students' Union to broaden engagement of students and staff in how the University runs and develops its services, Schools and campus. Shortlisted nominees have delivered a significant improvement to the University, engaging both staff and students in the process.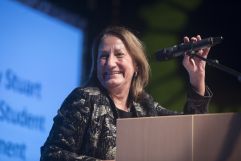 Winner:
BEN REYNOLDS
As a Rep, Ben has always been active, and he is a very inspiring figure to not only members of his course but also students and Reps in his whole School as well. In the last two years that I've worked with him as a Rep, he's been kind and helpful, and as current School Rep he constantly updates us and tries to engage us when there are new events and activities going on.
He works well with staff and serves as a voice for the students, and he does what he can to improve LSFM. He definitely deserves recognition for his engagement and his contribution to the School of Film & Media and to the Students' Union.
KATIE STRUDWICK
Katie Strudwick is a senior lecturer and programme lead for Criminology in the School of Social & Political Sciences she is incredibly supportive of the Social Science Reps, and particularly keen to listen to and engage with the student cohort to maximise student engagement opportunities.
In term two of last year, Katie led on a SEED-funded research project looking at the different levels of extracurricular engagement within the School, the results are now being used to better encourage and support students. This project went a step further to involve undergraduate students as part of the research team, and they had the opportunity to co-present the findings of the research, both at internal cross college events and at the external RAISE Conference at Loughborough. Furthermore, students were able to co-author a paper on the research, which has been submitted to a journal and we are hoping will be published.
Finally, Kate is part of a team who are setting up the Co-Create project, which will celebrate examples of extracurricular student engagement within the university and culminate in a student conference in March 2017. Kate fully embraces the university ethos of 'Student as Producer', and goes way beyond this to implement 'Student as Researcher'.

EMILY PARKIN
Keeping student engagement at the forefront of priorities has been challenging over this academic year, with multiple changes to the university structures that led on this and the loss of key staff.
Despite these challenges Emily has ensured that the support for academic staff and students has not wavered. She continues to provide a strong focus, bringing together those interested in student engagement, scaffolding innovation and demonstrating tireless enthusiasm.

John Jenkinson Award
The recipient of this Award is selected from all of the SU Award 2017 winners. They are, essentially, the winner of winners at tonight's event.

Georgia Mattison