University experience is different for everyone; Postgraduate study adds yet more difference, as learning styles, outcomes and objectives change. At the Students' Union we're passionate about being a quality, approachable organisation for all our members, regardless of level of study, age, or otherwise. In achieving this, our various services are designed to function for and be of benefit to every member of our organisation, so that we can support and empower you to fulfil your potential. Your Experience is Our Priority.
Representing You
As a democratic organisation, a lot of our work involves representing you, our members, through elected Sabbatical Officers and Volunteer Officers.
Academic Representation at the Students' Union continues to grow and develop, so that we can ensure our members' voices are being heard in an academic context and so that you are able to fulfil your academic potential. Postgraduate Reps, elected by their peers at the beginning of the academic year, are organised on a by-School basis. This allows them to deliver a suitable level of representation to the number of PG students in their School, as well as encouraging collaborative thinking and progress between courses, however distinct.
Additional Academic Representation is available through support with academic appeals and other instances which would benefit from the guidance and presence of, for example, the Vice-President Academic Affairs.
Representation in a welfare context comes in many forms at the Students' Union. We offer support with housing issues, will guide you to appropriate areas for personal and health issues, as well as for any financial queries you may have. Just as any Undergraduate may face such hurdles, you as a Postgraduate may also; we are here to help.
For our Postgraduate members who identify as mature, we also have a Mature Student Group, run by students, for students. The Group holds meetings and casual socials, sharing in academic and personal interactions and creating a mature student community. You can contact them via mature@lincolnsu.com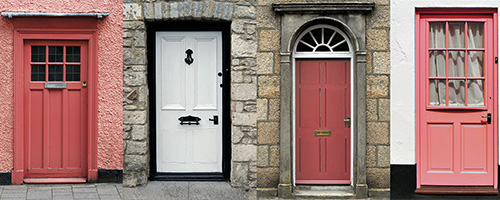 Supporting Personal and Professional Development
Whether Postgraduate study is, for you, an exercise in actively achieving additional qualifications, perhaps as a means to become a lecturer or to give you strength in applying for a particular job, or is simply an opportunity to further pursue and interest or passion, there can be no doubt that personal and professional development is an important thing.
Our Volunteering Department has a huge range of volunteering opportunities, through which you could give something back to the community, or explore an environment of interest to you. All volunteers who log their hours throughout the year are awarded a Volunteer Certificate in May at the annual Volunteer Celebration. Our members are able to volunteer as much as their other commitments allow; we are pleased to say this also includes PhD students who, although often classified as staff, are student members of our organisation.
The Job Shop offers a number of employment opportunities, should you ever choose to work part-time during your studies for further experience or to financially support your time at University.
Welcoming Venues
Our venues, The Swan pub, Tower Bars, and the Engine Shed (the night venue) are open to all our members. Engine Shed hosts a range of live music, comedy and other events in an impressive, historic room, while our pub and bar offer a warm and welcoming environment, with quality, affordable products. Tower Bars and the Swan also offer discount with an NUS Extra Card, which you can buy from the Students' Union Reception; spaces in the venues can also be booked at the Box Office located there.
Activities, Events and Trips
Our student-led Sports Clubs and Societies are an excellent social and learning opportunity; with over 120 on offer, there truly is something for everyone. The Activities are affordable and, in most cases, very easy to fit around other commitments. Our events and trips, such as live comedy or a theatre trip to London, are available to all our members, just as Activities are. Find out more about the list of Activities available on our website. Take a look at the Events on our website for a taste of what we've got on offer to all our members.
For further information and support, get in touch with Nyasha, Vice-President Academic Affairs via academic@lincolnsu.com.