Peace of Mind shortlisted for national award
Find out more about your shortlisted nominee!
posted 5th May 2017 at 9:00am

There seems to be no end of celebrations for your Sports and Societies this year, and now to add to the list of accomplishments, we have the Peace of Mind society!
The National Societies Awards, hosted this year at the Crowne Plaza in Nottingham, are THE place to celebrate the very best student societies in the UK.
The Peace of Mind society will be making their way to the event on the 19th May to find out whether or not they are the grand winners of the 'Best Campaigning Society' award. The competition is tough, with shortlisted nominees coming from all over the country; including the University of Edinburgh (Sexpression), University of Essex (Feminist and Amnesty International), and many more.
The Peace of Mind society have been one of your most active campaigning societies this year, and have already won awards at the recent We Are Lincoln Awards for 'Event of the Year' with their 'Love Your Body' event, as well as winning 'Society of the Year' for all their hard work and efforts during the 2016-17 academic year.
We would like to wish the Peace of Mind society all the luck in the world for the upcoming awards, and can't wait to see the results.
We'll keep you guys posted as we find out more.
To find out more about the National Societies Awards, click HERE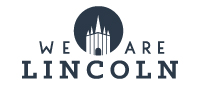 If you have a success story you'd like to share, be sure to get in touch. Just shoot an email over to communications@lincolnsu.com and tell us what you've been up to!
Social
Tags
Pinned Articles