Clash of Codes
The day Rugby League faced Rugby Union
posted 14th March 2017 at 9:00am
Rugby Union declared champions in adrenaline-fuelled hybrid match against Rugby League.
Friday 10th March saw Union teams Rugby League and Rugby Union face off in a hybrid match of skills. The 'Clash of Codes' event took place at Lincoln Rugby Football Club in Nettleham, and saw a rather unorthodox game of rugby played.
The Clash of Codes match consisted of two halves in which the rules of the sport were swapped halfway through play. During the first half of the game, Rugby Union were forced to adapt to Rugby League rules, with the second half seeing Rugby League doing their best to survive the rules of Rugby Union.
At the end of the first half Rugby League were leading with a score of 22–19, but Rugby Union managed to secure the victory with a final score of 40–22 when the final whistle blew.
Event organiser, Nadeem Hanna (alongside a team of others), encouraged an estimated 350 people to come and watch the historic event which raised a whopping £489 for Men's Rugby Union and Rugby League.
Callum Norfolk, Men's Rugby Union President, said:
The event was massively successful, the match was incredibly exciting and both teams had a great game of rugby where a massive crowd, including students, other societies and family members came to watch.
Your Students' Union would like to give a massive 'well done' to all who took part, and a special congratulations to Rugby Union on their victory.
We look forward to the next event.
Got an event that you want your Students' Union to cover? Just email communications@lincolnsu.com and let us know!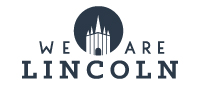 EVENTS TO LOOK OUT FOR
Keep an eye out for some amazing events this term:
MAR
17th St Patrick's Day
24th Red Nose Day
APRIL
28th SU Awards
MAY
4th We Are Lincoln Awards