Lincoln SU Becomes D of E Licensed!
---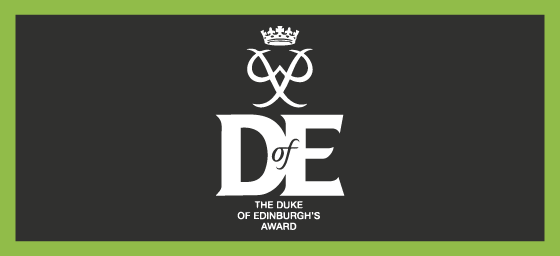 Following a successful launch event, Lincoln Students' Union has now been confirmed as an Duke of Edinburgh's Award Licensed Centre!
Time has flown by since Freshers Fayre, where our Employability and Campaigns Manager, Jane Kilby, and Lincolnshire DofE Operations Manager, Mick Hoare were speaking to students about getting involved in one of the most exciting employability awards available - the Duke of Edinburgh Award.
On the evening of Tuesday 10th October, Lincoln Students' Union hosted our Duke of Edinburgh launch event in the David Chiddick Building with over 40 students in attendance.

In addition to Mick Hoare, we were joined by Phil Brown (Regional Director for Central England) and Dave Trousedale (D of E Ambassador). During their speeches, students were shown through the D of E Award process including the skills gained throughout the award.
Phil Brown then presented Lincoln Students' Union's President, Kudzai Muzangaza, the Duke of Edinburgh's Award Centre License. Lincoln SU is the first Students' Union in the country to be presented with the license for the scheme led by staff.
Lincoln Students' Union President, Kudzai, said:
"The Duke of Edinburgh's Award is a fantastic and well recognised achievement for individuals who do complete it. For Lincoln SU to be able to offer it at Gold Level for our students is reflective of how we want students to be able to develop themselves and acquire new skills through new experiences.

"We want students to be able to challenge themselves whether that be through the volunteering, skills, physical, residential or expedition elements of the Gold Award. I'm really proud of our Volunteering team who've worked extremely hard to bring this to light for students and it will really be a great opportunity that I will be very keen for students to engage in."
This is a fantastic scheme for students to get involved with, helping you to boost your CV and stand out to employees in your job search.
If you're interested in getting involved in the scheme, learning a variety of new skills, and making a group of friends for life, please express your interest by emailing [email protected]
If you'd like to find out more information about the Duke of Edinburgh's Award, you can do so here.