Every Lesson Shapes a Life
---

Sometimes you discover what you're made of. Sometimes you're born to do it.
Josh, Amy and Laura show us that no journey into teaching is the same. Whether they always knew they wanted to be a teacher, or only started to consider it at university, their passion burns just as brightly.
Get Into Teaching recently caught up with some student teachers who are currently staying safe at home, to find out more about their journeys and why they wanted to explore a career in education.
As their stories unfold, in the video you'll discover why they decided to train to teach, and how their own teachers and experiences inspired them to make a difference.
As a teacher, the power to shape a generation is in your hands. You can use your knowledge and passion to help children to unlock talents that they didn't even know they had. We're sure everyone can remember a truly incredible teacher who made a real impact on their education and school life, so why not be that person that makes a difference every day?
So, if you're looking for a long and rewarding career for the future, where you'll be part of a community of passionate professionals that support and inspire each other, you're definitely in the right place. Teaching offers great benefits, as well as the chance for you to share your skills and inspire children to be who they truly are.
Want to know what makes teaching so special to Amy, Josh and Laura?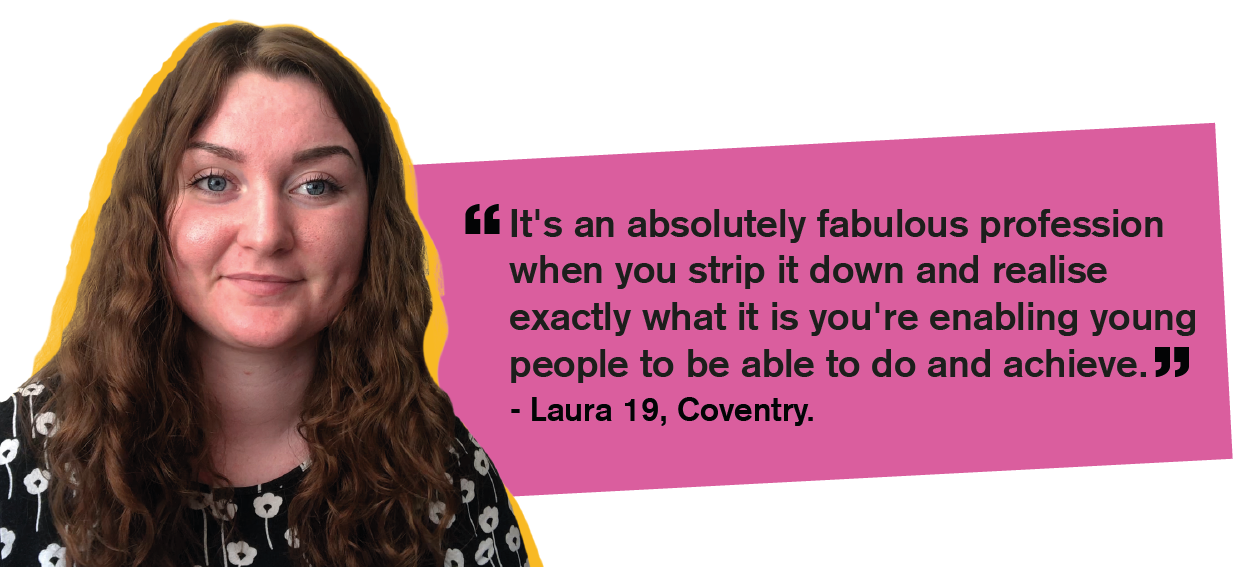 As a newly qualified teacher you can start on a salary of £24k-£30k depending on your location. Join thousands of others in shaping a generation and go home each day knowing that you truly have made a difference.
Find out more and start your journey with Get Into Teaching.