Kofukan Competition Gold!
Kofukan bring back medals from European Championships
posted 13th November 2017 at 9:00am
Kofukan Karate Club take home gold and silver in Wadokai European Cup Championships!
In a year already bloated with successes, we're thrilled to share the news that ULSU's Kofukan Karate Club have brought home not just one, but two medals from the European Championships, held in Paris on 4th November '17. With over 22 countries in attendance, and 533 competitors, competition was fierce and the eyes of the world watched.
Tara Wilson entered in 3 events, taking home the medal from 2. In the Ladies Individual Kata (under 21 years) Tara took home the silver medal, and in the category of Team Kata Tara was part of the England Ladies who were able to defend their title for the second year in a row, bringing home the gold.
The England team finished 7th overall in the whole competition with 3 Gold, 2 Silver, and 2 Bronze medals.
A massive congratulations to everyone involved in this incredible success. If you're interested in reading more about last year's competition, find the link below.
http://lincolnsu.com/news/article/kofukan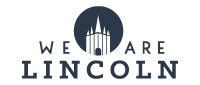 To keep up to date with all the latest BUCS scores, sports and societies news, visit theWe Are Lincoln Facebook page.
EVENTS TO LOOK OUT FOR:
November:
13th - Disney Games Night, 7pm MB1020
- Disney Quiz Night, 7pm Cargill Lecture Theatre
14th - 8 Out of 10 Swans, 7pm The Platform
17th - This Girl Can Zumbathon, 10am Engine Shed