Karate attend international competition
Lincoln bronze medals all around!
posted 11th April 2017 at 12:00pm
Hiii-YAH! Karate bring home bronze at Kofukan International Championships '17.
On Friday 8th April, Hollie Blake of the Lincoln's Karate Club travelled to Corbeil-Essonnes, Paris, to take part in the Kofukan International Championships Paris 2017.
The event, organised by Kofukan International, is a yearly test of skill in which practitioners from all over the world come together to showcase their Kata and Kumite prowess. The competition takes place over two days and is judged by some of the world's finest Kofukan talent.
The standards were incredibly high, the judges incredibly strict, and Hollie managed to blitz the competition, and place incredibly highly in her category.


We'd like to extend a massive congratulations to the Karate Team, it's a fantastic achievement, and well-deserved!
If you have a success story you'd like to share, be sure to get in touch. Just shoot an email over to communications@lincolnsu.com and tell us what you've been up to!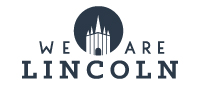 Social
Tags
Related
Pinned Articles