Lincoln SU Win Sports Department of the Year!
---

The University of Lincoln Students' Union Activities Department win Sports Department of the Year at the Lincolnshire Sports Awards 2017!
Over the last year, Lincoln SU's Activities Department have worked tirelessly to ensure that all sports and society members are at the heart of the We Are Lincoln community and can get involved in as many opportunities as possible.
This year, your VP Activities, Luke Exton, attended the Lincolnshire Sports Awards with James Brookes (Chief Executive), Hannah Coleman (Deputy CEO) and our Activities Department, including Lorna Cruickshank (Activities Manager), Emily Baldwin (Activities Co-ordinator) and Casey Blagg (BUCS Sports Assistant).
The team were up against Carre's Grammar School and Bishop Grosseteste University for the award of Sports Department of the Year (Secondary, HE/FE), sponsored by Lincoln City Football Club, celebrating a department within a secondary school, college or university who has inspired or led change in PE, school sport or the delivery of sport and physical activity.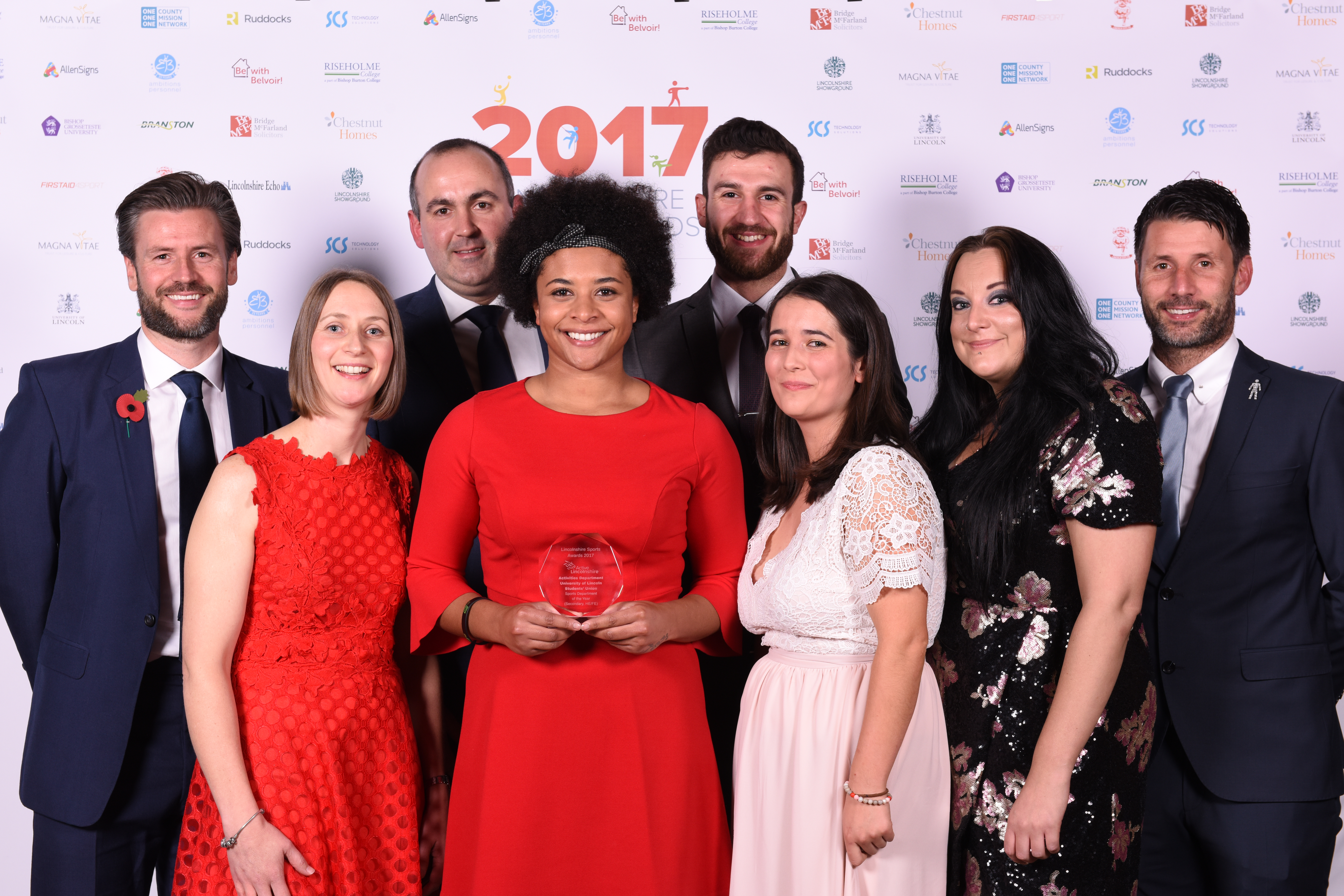 In their nomination, the department outlined a variety of wins over the last year that have contributed to their overall success in getting students active, including:
Lincoln's victory at Varsity 2017 against Hull University with a score of 235 vs 173. Hundreds of students and locals came to watch over 90 fixtures including football, tennis, wheelchair basketball, equestrian and more.
Working hard to install a culture within our sports teams of commitment, respect, inclusion, dedication and engagement to inspire students to participate and be physically active as part of their student experience, as well as imbedding an ethos of members achieving excellence, whether this is on or off the pitch.
Working with the School of Sport and Exercise Science to support the University Scholarship programme where 12 students participated.
Introducing SPOTS (Science Practitioners of Team Sports) where seven teams and seven sport students work together to give the students opportunity to apply their knowledge whilst developing and providing extra development for clubs.
Introducing more funding streams for all levels including Development Grant, Competitive Grant, BUCS Funding, and Coaching and Referee Bursaries which contribute financially to the sustainability and activity of the club and also teaches them valuable employability skills through application bids and presentation skills.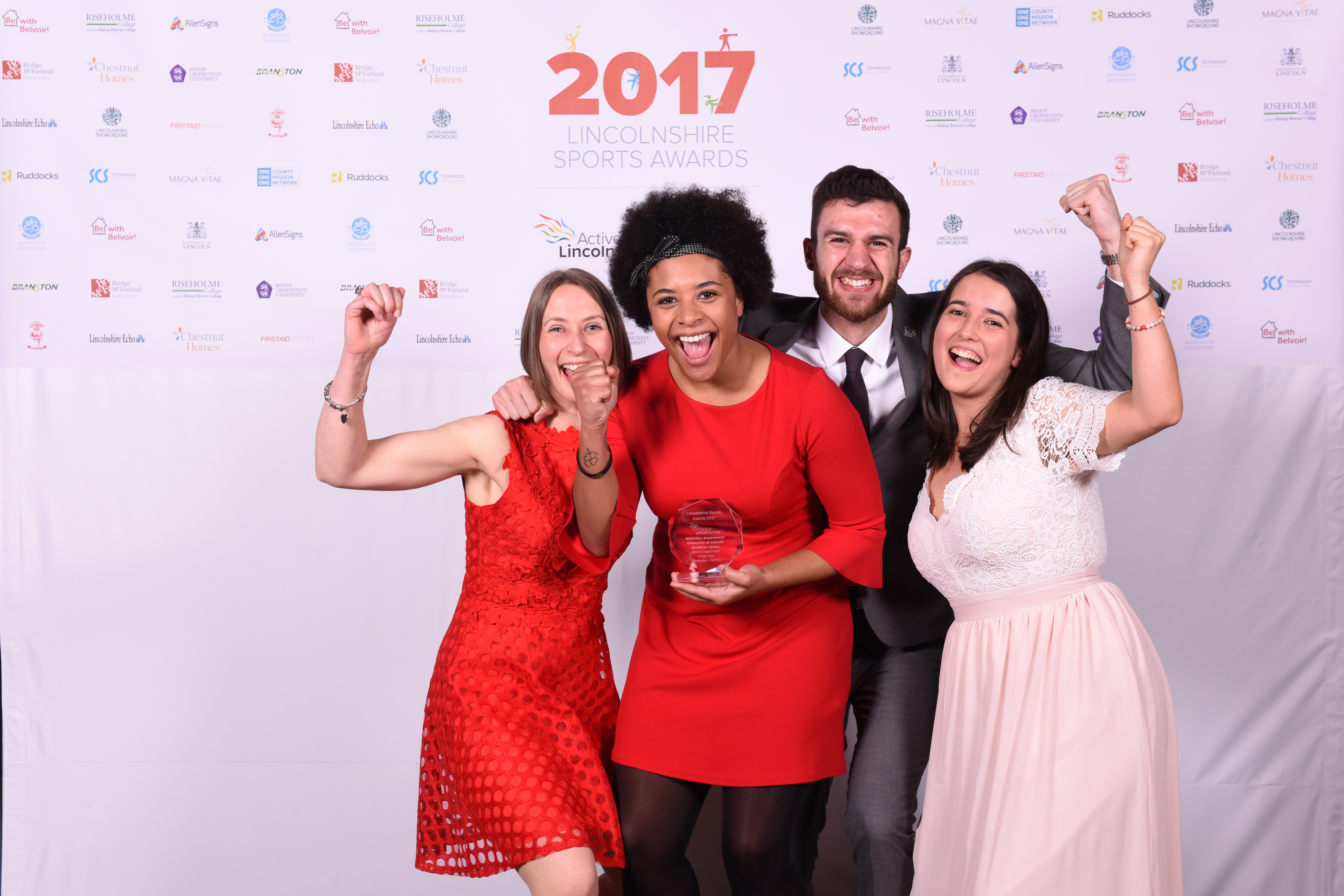 Luke Exton, Vice President Activities, said:
"I'm absolutely overwhelmed that the Activities Department has won this award. It serves as great recognition for all the hard work and seemingly endless hours we all put in to make our students' experience the best it can possibly be. We've had massive wins throughout this last year, and none of it would have been possible without the support of our sports and societies and our partnership with the University of Lincoln, the School of Sport and Exercise Science and the Sports Centre. Here's to the rest of the year!"
If you'd like to keep up to date with all things activities, check out the We Are Lincoln Facebook page.
Photo credit: Chris Vaughan