You may have noticed if you've been into Lincoln SU Reception lately we have been collecting your old plas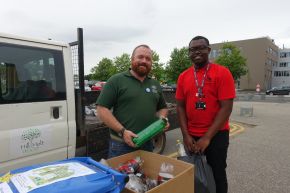 tic bottles in our bottle bins. We haven't gone crazy, there is a reason for it!

We have been donating these plastic bottles to Hill Holt Wood, a social enterprise, which provides a variety of services from teaching courses in woodland to the provision of green space for those suffering from mental health issues. They have had regular collections from us resulting in enough plastic bottles to create something pretty spectacular.

Kudz, President of Lincoln Students' Union said: "It's amazing to see these plastic bottles getting put to good use rather than being thrown away, it's fantastic to see a community impact from something so simple starting with our students. If everyone thinks a little greener it can make a huge difference!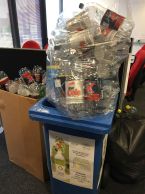 Hill Holt Wood have taken our donations and created a fully recycled green house for St Francis' School, which specialises in education for those with additional needs. They plan on planting tomatoes and chillies in their greenhouse and hope for a couple more to expand their gardening opportunities for their students.
Gavin Warhurst, Senior Ranger said: "Without the help of Lincoln SU we couldn't have collected as many bottles in a short space of time. Every bottle donate goes towards this great cause!"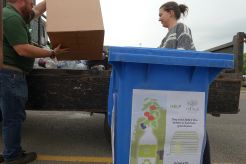 So please keep donating all of your two litre plastic bottles in order to keep creating these amazing recycled structures. Just drop them off at SU Reception.